We're so happy that our students have loved us so much that they've stuck around for years. Check out some of the nice things they have to say about us.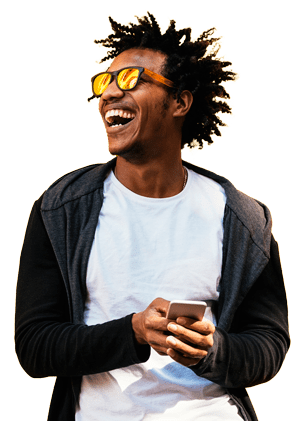 Thank you so much for everything over the past 3 years!
"During my three years of nursing studies in Gloucester, I lived in a lovely property near the city centre managed by Gloucester Student Houses. I was so impressed with the upkeep, help and good nature of Gloucester Student Houses. No problem was ever too big to hastily deal with, from being locked out to a busted boiler! I was able to ring up and be reassured that help would be swiftly delivered. I could trust them.
The services Gloucester Student Houses provide are first class, excellent and have provided total reassurance during otherwise stressful times making my student renting experience as smooth and stress free as possible."
Jenny Finn, Nursing Student
Professional and friendly service
"I can't thank Gloucester Student Houses for the professional and friendly service. Their property was very well furnished and definitely not your average student accommodation. It was very bright, homely and modern. Very affordable rent for a very smart property!"
Adam Gibson, Student
Safe, secure and comfortable
"I've nothing but good words about Gloucester Student Houses. My student home was safe, secure and comfortable – it offered everything I needed for my student experience. Any issues were dealt with smoothly and efficiently. Thank you very much!"
Tasha Robinson, Student
Exceptional and supportive service
"Gloucester Student Housing has provided us with an exceptional and supportive service. They have been intrinsic in helping us through the process to find the perfect student housing for our son. Their ability to understand our situation and friendly approach made us feel very at ease and confident that our son would be in safe and well-maintained housing."
Paula and James Watson, Parents
Our homes are designed with you in mind. We specialise in safe and comfortable housing across Gloucester, and have a variety of homes all with easy access to the University of Gloucestershire and Hartpury College. Browse our homes and find your perfect fit.